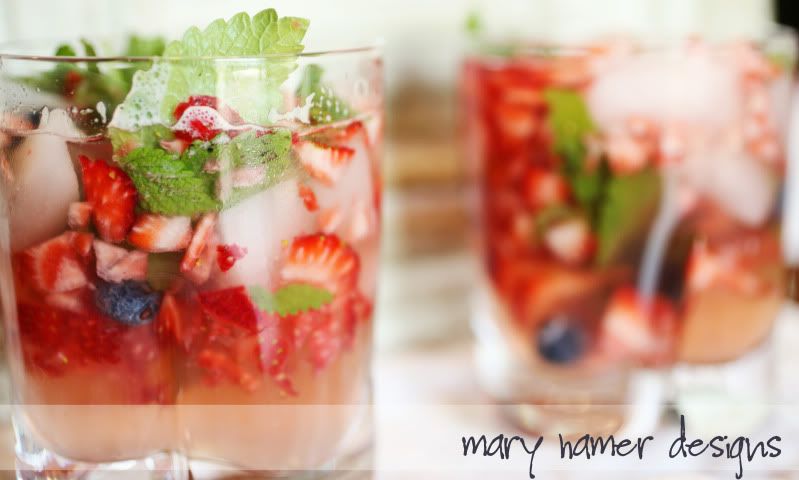 Well my summer is just flying by! Pretty soon I will be back at school - I've head Wal Mart already has their school supplies out! *sigh* I try not to think about it as much as possible. Even though it is flying, my summer has been sooo spectacular! It has been chock full of fun times and relaxation! My hubby and I have been playing with summer flavors and stumbled upon a yummy little drink that is sure to make your taste buds scream for more!
(my husband kept sipping his drink while I was taking these pics - I could have smacked him! Luckily, I snap pictures quick!)
Strawberry/

Blueberry

Mojito
1/2 cup run (I used Malibu Coconut)
12 strawberries finely chopped
1/4 cup blueberries
1/4 cup sugar (I used a little less since I don't like drinks overly sweet)
1 lime (squeezed)
club soda (about 1-2 cups depending on how strong you like your drink!)
mint or lemon balm (20+ leaves) Tear or rub to emit flavor
ice (about 1 cup)
I combined everything into our cocktail shaker and shook until blended.
Serves 2
This was one of the strawberries I used for our mojitos! I just had to snap a quick picture!
Hope you find this as refreshing and scrumptious as we did!
Enjoy!